Bianca came to our Giant Camden Team Liv cycling club about 3 years ago as a relative beginner and very quickly became an active member. Bianca has organised several club trips, most recently to the Isle of Wight. This required double the amount of organisation as originally the destination was to be Brussels but Covid quarantining rules changed shortly before the day of embarkation!
In 2020, we joined with Bianca in co-creating our Team GC Zwift indoor training and racing club which has been greatly beneficial to riders during these restricted and testing times. Its rising popularity demonstrates that our indoor activities are here to stay.
Coming from a less than athletic background, Bianca's sporting journey is not what you would call conventional, but her determination has seen her make great gains in her swimming, cycling, and running. She completed her 7th marathon at the weekend and has also raced multiple triathlons including Ironman events not to mention the 2019 world championships in Kona.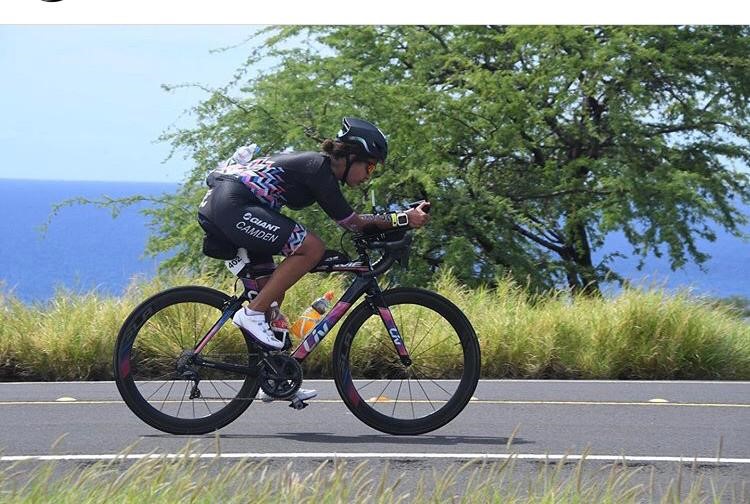 It is about taking part…….
At Giant Camden we are all about encouraging participation in cycling and triathlon. Bianca's story pretty much started when she chose not to accept discouraging remarks from a swim coach, instead channelling her energy into consistent training. Bianca's story is one of real self-improvement, but she has not forgotten where she started. Her goals are real and transcend the world of social media influence. Her exciting new role as store ambassador will provide the opportunity for her to share her energy and passion for cycling, triathlon, and joie de vivre.
Bianca will be riding a new EnviLiv Advanced Pro Disc for 2021
Please get in touch if you would like to find out more about our clubs and activities or come and visit us in store.